Accidental Numerical Art
Sometimes, a bug can lead to funny simulation snapshots. Here are a few such pictures I got by visualising my data with D. Price's software SPLASH.
Division in Chaos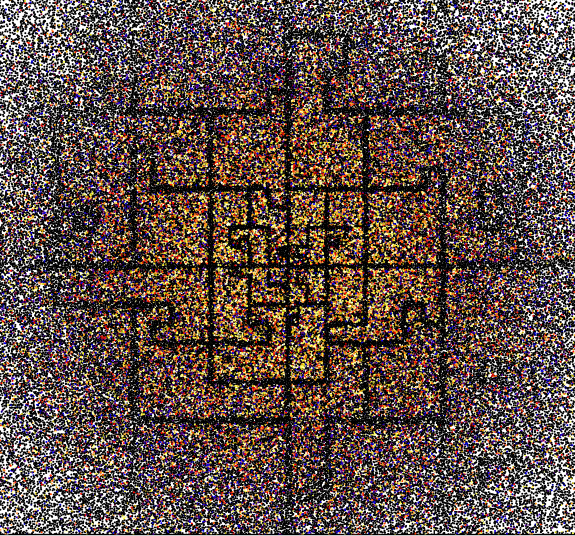 Gadget-2 decomposes particles into domains, each of them being given to a cpu. I forgot to set a variable in the exchange between cpus for the computation of a quantity needed for the mass fraction of molecular hydrogen in my particules, which resulted in the mass fraction being zero at the edges of domains, so in black here.
Dream Castle
This is another domain decomposition related bug, in the computation of initial conditions for a disc galaxy. The x component of the dark matter particles velocity is plotted against the x position.
Musical Galaxy
Here is the video of the research page done with SPLASH, but with an added audio track: a personnal piano rendition of What a wonderful world . You can also watch it on this youtube player (lower image quality):
More Music
Some more music (personal compositions) can be found here .